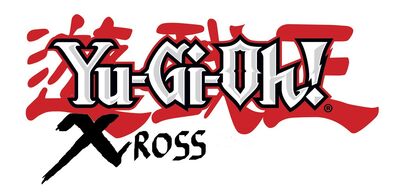 Information
Name
Yu-Gi-Oh! Xross
Kanji
遊☆戯☆王•XROSS
Genre
Action, Adventure, Fantasy, Gaming, Supernatural
Created by
Hawkatana
No. of Chapters
2 (As of March 8, 2018)
Yu-Gi-Oh! Xross (Pronounced "Cross") is a fan-made series created by Hawkatana.
Yu-Gi-Oh! Xross takes place within its own canon, although characters from the previous series have counterparts within the "Xross canon" (in a similar vein to ARC-V, but with no importance to the plot). This series introduces the new Overdrive Monsters.
Plot
The plot centres around Yuga Senku, a smart-talking duelist in his 1st year at high school. After being pulled into a mirror and dueling a mysterious man named Raiz, he learns of a race of beings called "Arkons" and fights them with his mysterious Cross Magician. What secrets will Yuga learn from this world beyond the mirror? Only with all his skill and wit, shall he find out.
The story will be slightly darker than the official anime, more in line with the tone of the manga.
Characters
Main Characters
Arkons
Other Arkons
Other Characters
More characters coming soon!
Episode Listing
War Declared! Keishi's Gambit
Therions United
Protection of the Dragon
The Man who Threw away Everything